Dr. Warner specializes in Medical Acupuncture and Laser Therapy.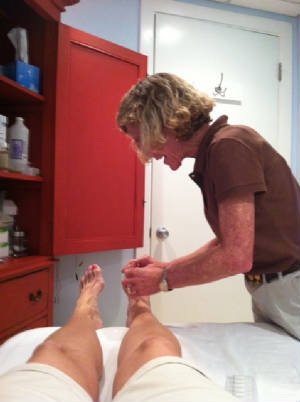 Acupuncture and Laser Therapy
Class IV Theraputic laser therapy. Ideal for diabetic foot wounds and all types of peripheral neuropathy!

Internal Medicine: Input for fixed functional and organ problems, treating endocrine imbalances, including infertility, and pain issues

Biomechanical Medicine--Treating muscular-skeletal pain, trigger point deactivation, and Percutaneous Electrical Stimulation

Cosmetic Electrostimulation Techniques
Cash prices for Acupuncture and Laser Therapy are $250 for the initial consultation and $200 for follow up treatments.

Patients using insurance must remit their copays before their treatment.

Pets are treated for $50 per session, including acupuncture and laser therapy. A referal from a veterinarian is required for Dr. Warner to treat your pet.